Fans Coming Up With Funny Comments On Falak Paying Sarah For Modelling
Falak Shabir and actress Sarah Khan enjoy an excellent matrimonial bond, now the two have also started working together. The most adored couple has come up with their two back to back music videos.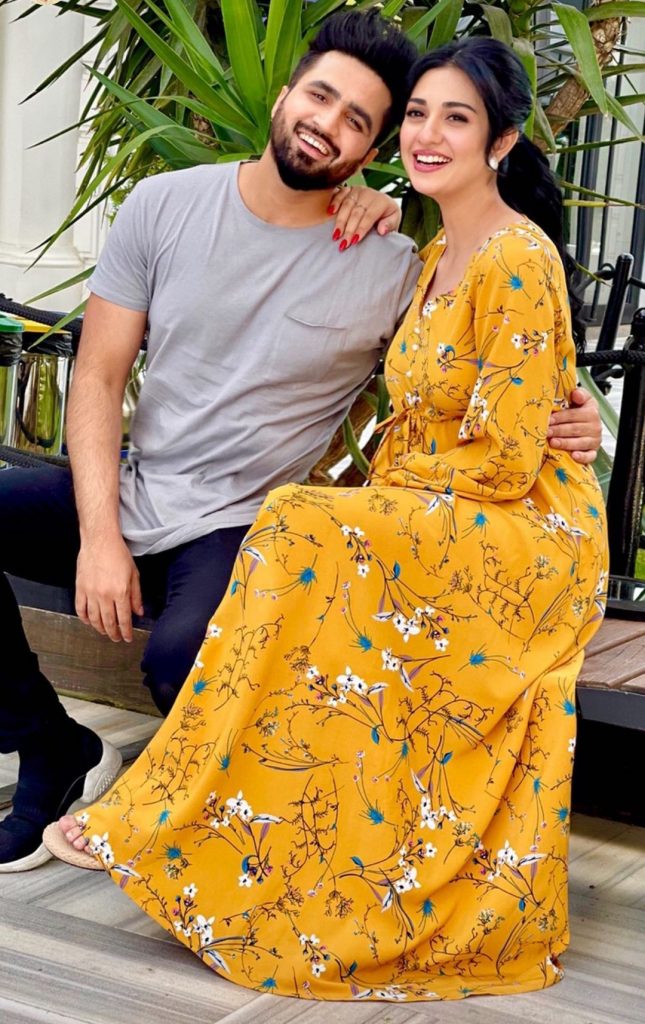 The track 'Lagay Pyari' is the recently launched song of Falak which is loved a lot by fans, the song has promising lyrics and catchy tune with a solid video. The fans admired Sarah's presence in the second video of Falak.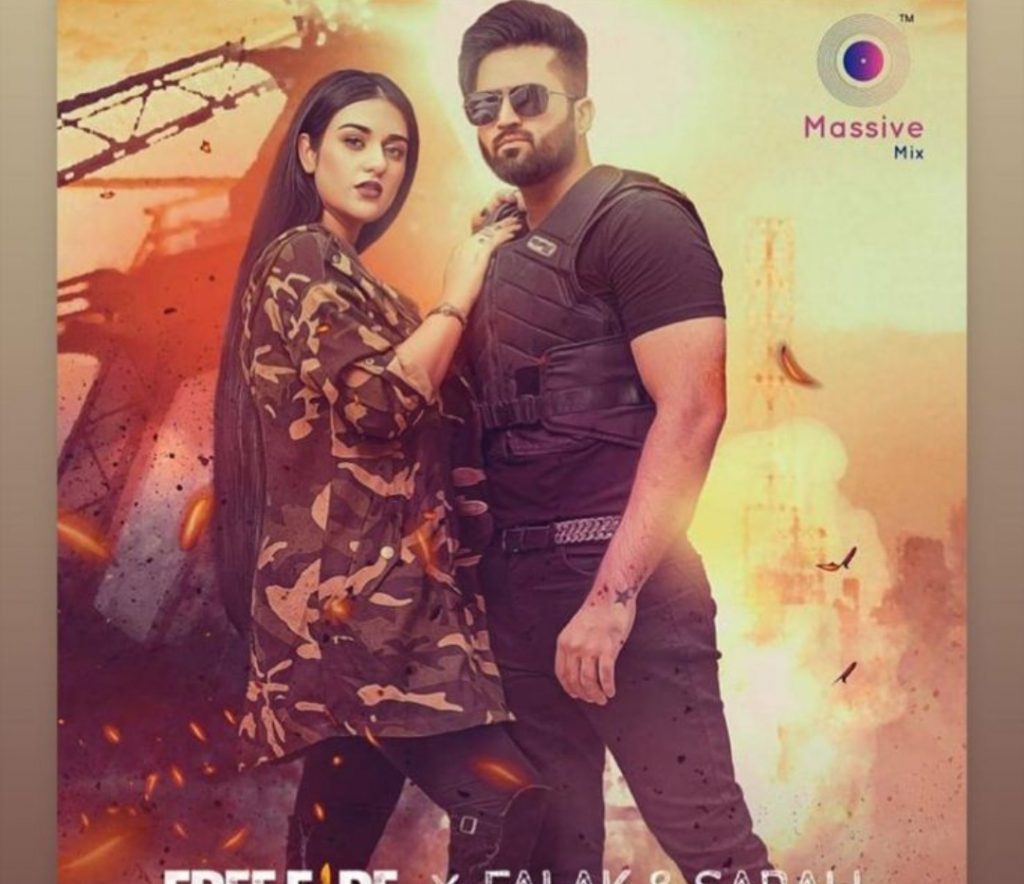 Fans loved it, however, many social media users are always very alert about small details and they never hesitate to ask about their thoughts. Recently, a fan said to Falak that he has reduced all his major budget of a female model by keeping Sarah Khan in the Video of his song.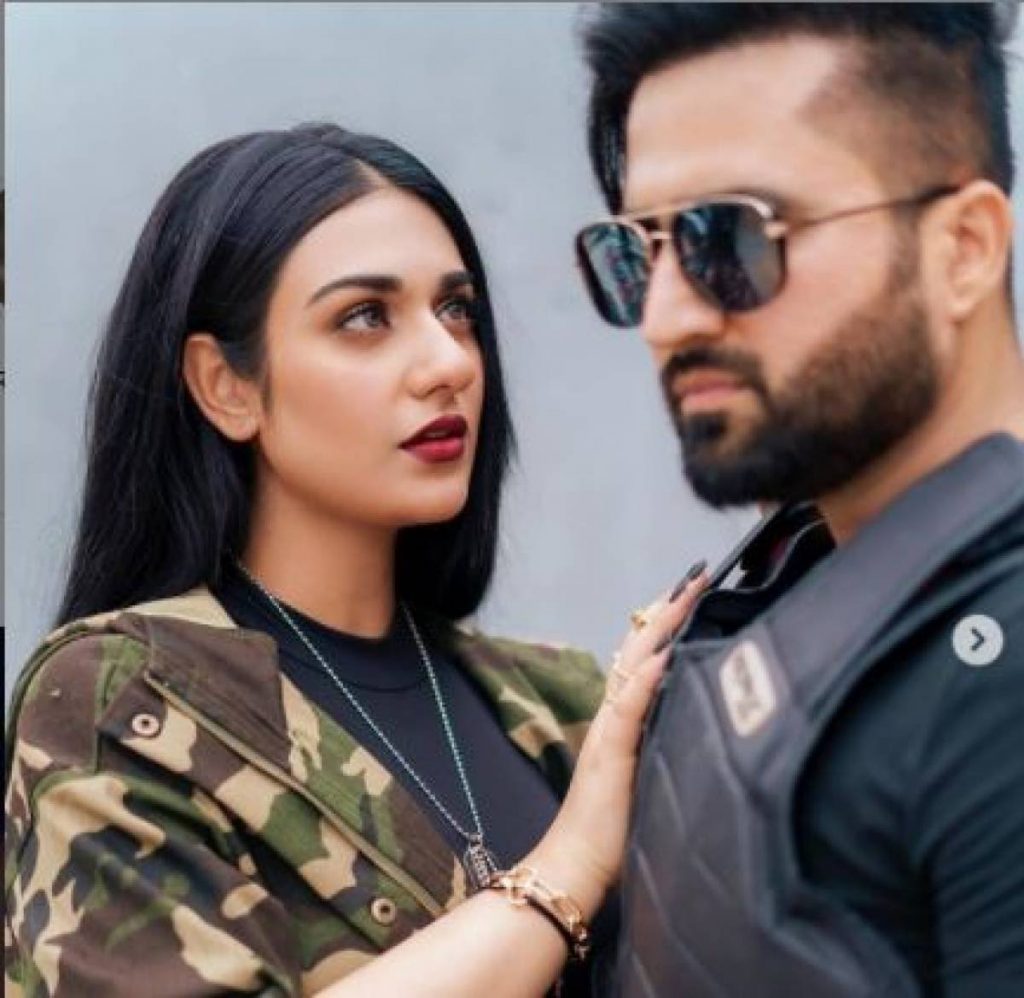 Replying to the comment Falak said that Sarah's budget is way more higher than Falak himself. Falak's words read "Meray bhai mujhse bhi ziada Sarah ne charge kiye hain." (My brother, Sarah has charged even more than me for this project).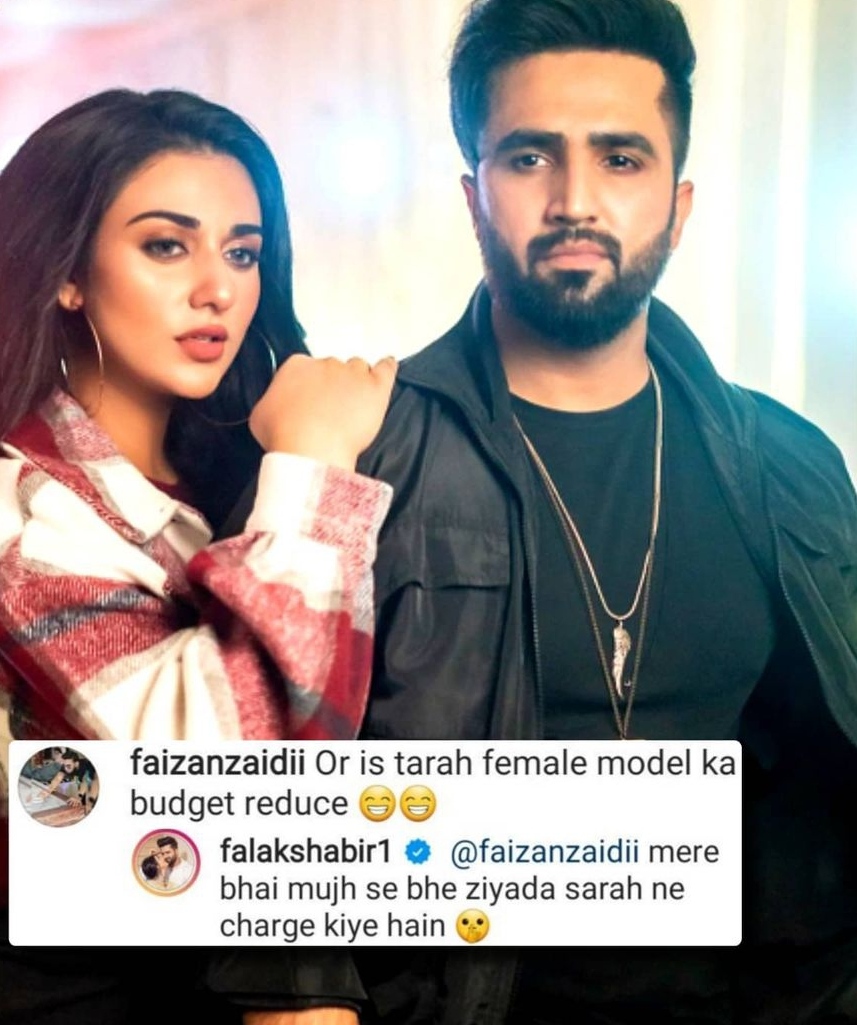 Reading this comment on social media, the fans passed mixed hilarious comments. Many of the fans said that the money will eventually come to them. One fan said that Sarah is top class actress and she should charge even more. One fan said to Falak that don't mind but Sarah is a big star than him. Another fan said that there should be no compromise on professionalism. Many fans said that Sarah should definitely charge big as she is one of the top names of Pakistan. A few of the netizens passed hate comments but mostly fans shared their opinions. One fan also said that actors should not reply to all foolish questions of fans. Have a look at the