Mullah Mohammad Hasan Akhund to lead new Taliban government: spokesman
KABUL (News10) – Mullah Mohammad Hasan Akhund has been named as Afghanistan's new acting head of state.
The Taliban, who swept into Kabul on August 15 following a lightning offensive that decimated the former Afghan army, have pledged a more moderate brand of rule than in their first stint in power in 1996-2001.
Addressing a press conference in Kabul on Tuesday, the spokesperson said that the Taliban co-founder Abdul Ghani Baradar has been named as the acting deputy Afghan leader.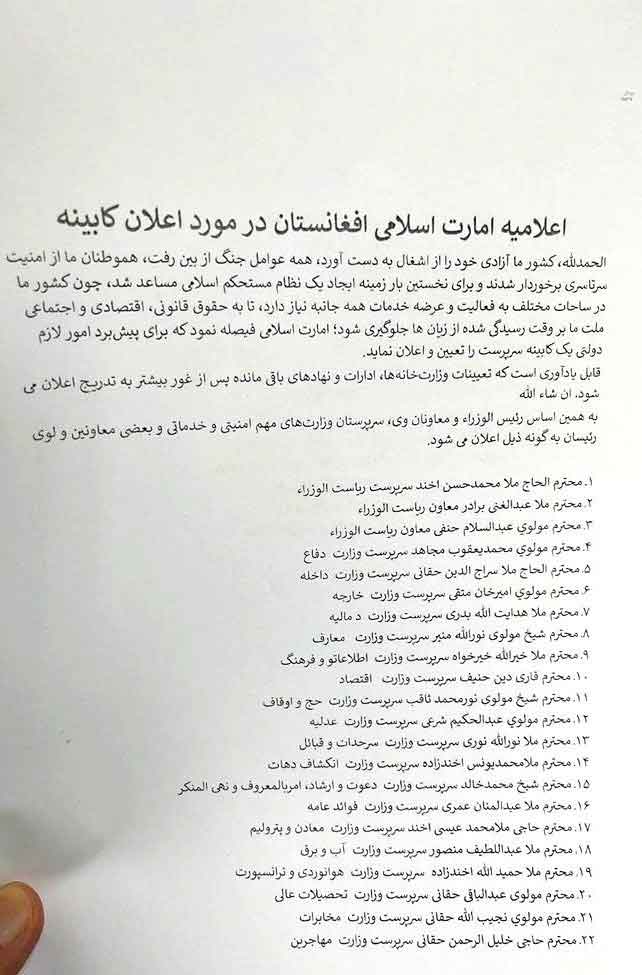 Mullah Yaqub, the son of the Taliban founder and late supreme leader Mullah Omar, was named defence minister, while the position of interior minister was given to Sirajuddin Haqqani, the leader of the feared Haqqani network who also doubled up as a Taliban deputy leader.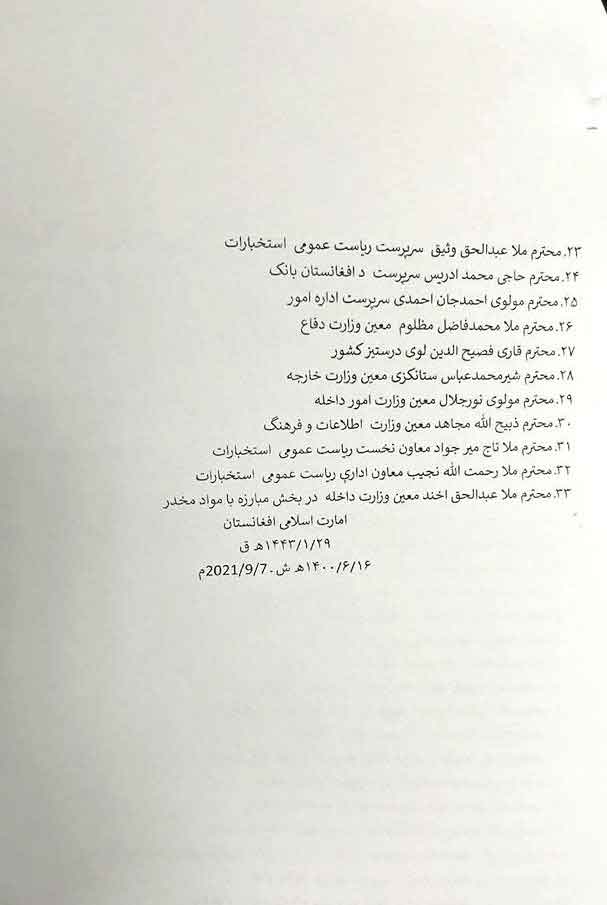 "The cabinet is not complete, it is just acting," Mujahid said at the government Information and Media Centre in Kabul. "We will try to take people from other parts of the country."
The announcement came after Taliban's consolidation of its position in the wake of takeover of Kabul on August 15 in a surprising blitz and complete withdrawal of foreign forces led by US. They also announced complete control of Afghanistan with the fall of Panjshir province.
Mujahid further said that they were confronted with different issues like poverty and economy and stressed upon all Afghans to work for the peace, stability and prosperity of Afghanistan. He maintained that Panjshir province had been now secured and peaceful and no war was raging there.
To a question, the Taliban spokesman, strongly rebutted that there was any interference by Pakistan, terming it as mere 'a rumour'. Certain elements wanted to draw a wedge between Afghanistan and Pakistan, he added.
He said that Taliban had acted with complete freedom and were able to fight the countries who had been occupying Afghanistan. "We have sacrificed for the defence and for the people of this country and will not allow any interference," he added. He also asked the protesting Afghan people not to use the current situation for causing any trouble to the country.
Other members of the cabinet included; Mullah Khairullah Khairkhwa – Information and Culture, Mullah Abdul Latif Mansoor – Water and electricity, Abdul Baqi Haqqani – Education, Najibullah Haqqani Telecommunications, Khalil-ur-Rehman Haqqani – Refugees, Abdul Haq Wasiq – Intelligence, Haji Address – Afghanistan Bank, Qari Din Mohammad Hanif – Economics, Maulvi Abdul Hakim Sharia – Minister of Justice, Noorullah Noori – Borders and Tribes, Younis Akhundzada – Rural Development,Mullah Abdul Manan Omari – Public Benefits,Mullah Mohammad Isa Akhund – Mines, Fasihuddin – Levi Drastiz, Shir Mohammad Abbas Stanekzai – Deputy Minister of Foreign Affairs, Malvi Noor Jalal – Deputy Minister of Interior, Zabihullah Mujahid – Deputy Information and Culture, Mullah Taj Mir Javad – First Deputy Chief of Intelligence, Mullah Rahmatullah Najib – Deputy Chief of Intelligence and Mullah Abdul Haq – Deputy Minister of Interior in the fight against drugs.
Mullah Mohammad Hasan Akhund is presently head of the Taliban's powerful decision-making body, Rehbari Shura or leadership council. He belongs to Kandahar, the birthplace of the Taliban, and was among the founders of the Taliban movement.
According to details, Akhund had worked for 20 years as head of Rehbari Shura and earned himself a very good reputation. According to Taliban, Mullah Hasan had worked on important positions during their previous government in Afghanistan. He had served as foreign minister and as deputy prime minister.