Pakistani actor Momin Saqib named Commonwealth Youth COVID-19 Hero
LONDON – Pakistani actor Momin Saqib has been declared as a Commonwealth Youth COVID-19 Hero.

The Commonwealth Youth Awards 2021 has appreciated ten exceptional young people for supporting the communities and being a positive light during the pandemic.
---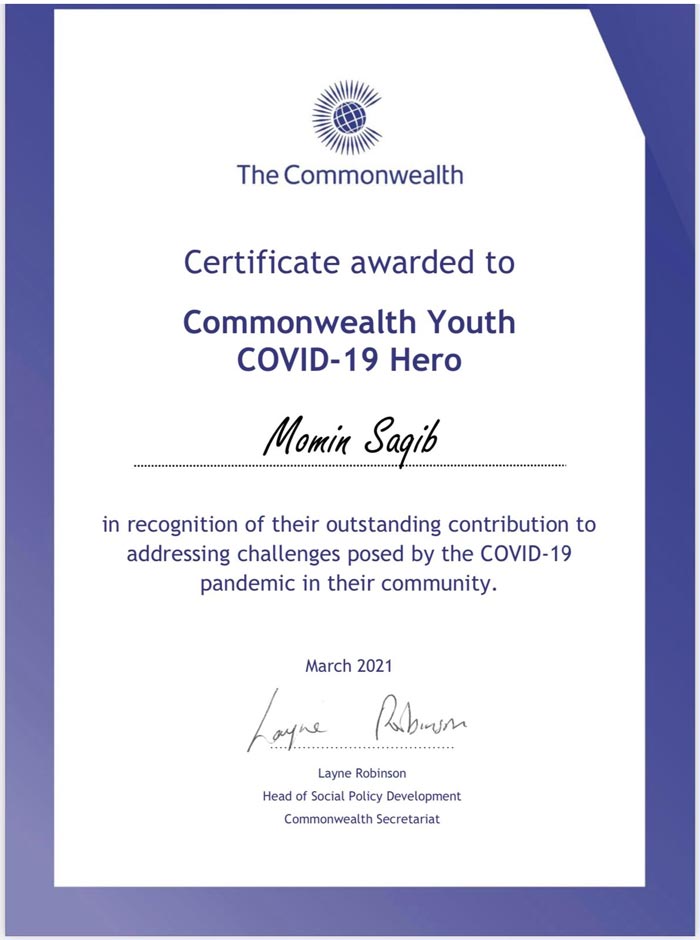 ---
Momin Saqib, British Pakistani restaurateur and award-winning chef Raja Suleman Raza, Arif Malik and a team of volunteers had started a campaign "One Million Meals."

Football legend David Beckham also supported the initiative to help provide free, warm meals to the National Health Service (NHS) staff and other key workers, including police, school staff, and firefighters in UK. 
Follow news10.pk on Twitter and Facebook to join the conversation